Brownie Scraps
held a 'Decadent Desktop Challenge', where you were to make a desktop using at least two papers, four elements, one picture and one calendar. I struggled with this at first, and then inspiration struck and I made this: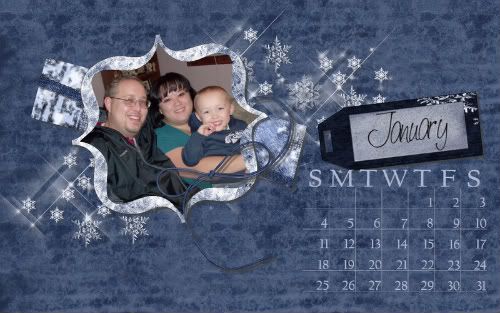 I used Dreamer's Magic Designs
Enchanted Winter Night
kit to make this layout. Can you tell I love being a CT for Kelly??
On the same theme, I made another snowflake related wordart that you're more than welcome to download for free! I enjoy challenging myself, so I hope to offer many more freebies! Just click on the preview to download!